About
Our Company
Soft landscaping in London and the South East
Welcome to Panoramic Landscape Contractors (PLC). We are one of the foremost providers of landscapers in London and the South East. Focusing primarily on soft landscaping, our expert team can transform virtually any space into a green space.
We work with both private and public sector contracts, creating beautifully landscaped environments that never fail to impress. Whether it's a simple office courtyard garden project, the development of green spaces in residential areas and public parks, school/college and university green spaces, offices and many more.
PLC are specialists in:
Project Management
Living walls
Turfing and seeding
Planting
Decking and garden construction
Landscape and grounds maintenance
Expert Landscapers
Our team of soft landscaping professionals include multi-skilled: project managers, foremen, numerous different experts, as well as experienced labourers. All of our operatives have valid CSCS cards and are highly motivated to ensure your projects completion, to the standard you expect. We also have a number of specialist landscapers available to us, including some hard-landscaping specialists:
Pavers / patios
Builders
Fencers
Tree surgeons
Managing your Project
Here at PLC we are incredibly conscientious when it comes to planning your project and presenting you with a quote for our service. We know what to factor into the price, so that there are rarely any nasty surprises during any landscaping project we undertake. We aim to complete all projects within the timescales we have estimated, and we are always very quick to deal with unforeseen circumstances in an appropriate and efficient way.
Soft landscaping is our profession, and this means that we always work with excellent, tried and tested project managers. These professionals will oversee your project from start to finish to ensure completion in a timely manner. They also have lots of experience picking up where others may have left, ensuring a seamless transition and that work carries on as originally planned.
Keeping you up to date
Whilst we are more than capable of managing your project and meeting the deadlines, we will always ensure that you are given regular progress updates to ensure we are on target. Here at PLC we believe that client consultation is incredibly important throughout your project's progress. Scheduling regular reviews allows us to keep you apprised of any issues that may have arisen, and to ensure that you are completely satisfied with the progress and overall standard of our work.
For more information, or to arrange a quote and/or site visit, feel free to contact us at your convenience.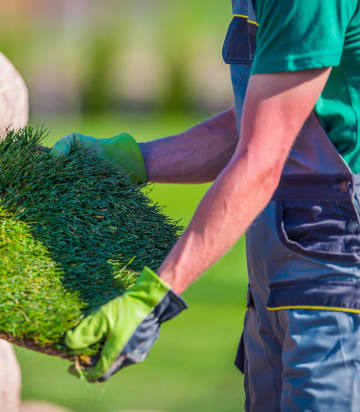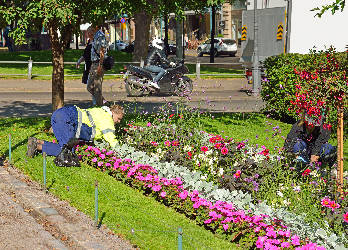 Our
Services
PLC also provide highly competitive and reliable grounds maintenance services for a variety of different projects.
School, college and university maintenance
Hotel grounds
Public parks
Retail centres and parks
Supermarket chains
Company/office grounds and facilities
Sports facilities
Private estate maintenance
Our grounds maintenance teams are all qualified, in much the same way as many of our landscapers, with valid CSCS cards. They are highly experienced, well organised and reliable. They all work very well with one another and have been operating in London and the South East for some time on a variety of different contracts.
Intelligent, reliable and highly capable team
Once our team has quickly familiarised themselves with your sites, they will quite literally become a living and breathing part of your company's ethos, and deliver their consistently excellent service according to your standards and instruction.
With PLC Grounds Maintenance you get:
Regular team / contract reviews
Time and frequency of site visits agreed with you
Conscientious, trustworthy, safety and security aware maintenance workers
Any extra tasks spotted by our team will be reported to you and carried out as per your instruction if required